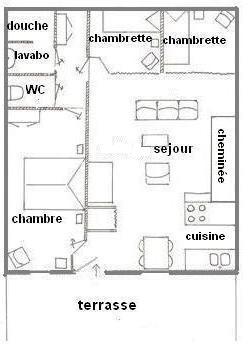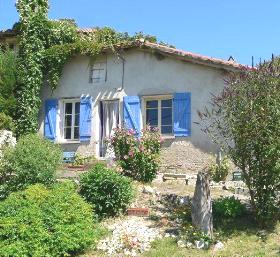 Le Gîte
Holiday Cottage
'Aumélie', Le Bourg, 82500 Lamothe Cumont, Tarn et Garonne, France
The gîte is a cottage adjoining the house of the owner. It has a living room with a fully equipped kitchen corner including a washing machine.
At the rear of the living room are two sleeping alcoves with single beds. The main bedroom has a large double bed. There is a shower room with hand basin and WC.
In front of the house is a garden terrace with panoramic views of the rolling hill-country of the Lomagne region of the Tarn et Garonne Department.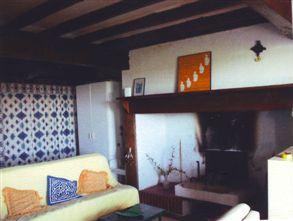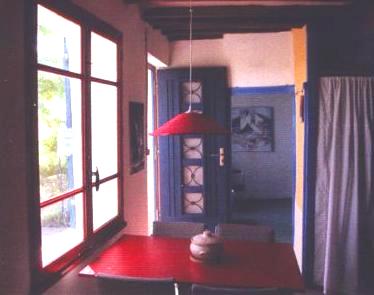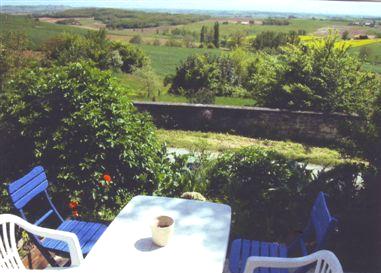 The cottage is in one of the most beautiful and tranquil villages in the region.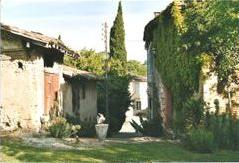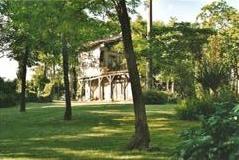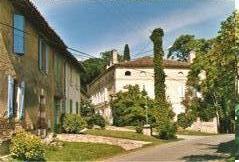 It is 6.5 km from the superb medieval bastide village of Beaumont de Lomagne - the capital of white garlic - with 2 supermarkets, restaurants, and a leisure lake for sailing & swimming. There is also a hippodrome.

Lamothe Cumont is 32 km from Montauban and 45 km from Toulouse.

Rental :
50 €/night - 300 €/week

Reservations:
Mrs. Helene Wolbert
'Aumélie'
82500 Lamothe Cumont 
France
Tel: +33 - 5 63 65 38 85

e-mail: helene.wolbert@gmail.fr