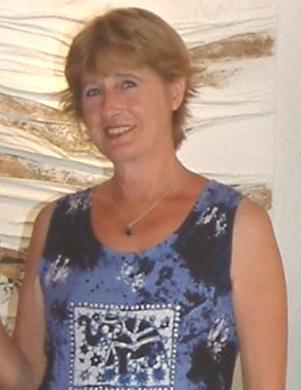 Welcome to my web site

My name is Helen Wolbert, professional artist and Master Reiki Tera Mai

I was born in Amsterdam in 1944. I studied in the faculty of drawing, painting, and sculpture at the Ecole Supérieure des Beaux Arts in Paris, and the Acedemy of Fine Arts in the Hague, Holland. I was the Founder of the Association of Artists 'BRAK' in The Hague.

In 1965 I was awarded the 'New Talent' Prize of the Associatione Ticinese de Tourisimo, Locarno, Switzerland. In 1989 I was awarded a prize in the Salon des Miniatures, The Hague, Holland.

I have exhibited my paintings in several townships in the Netherlands, Belgium, Switzerland, Canada, Bolivia, England. In France: in Paris, Montauban, Lectoure, Valence d'Agen, St. Antonin Noble Val, Castelsarrasin, Beaumont de L, Verdun, Lamothe Cumont, etc.

In my paintings I am expressing journeys into the magic interior world of fleeting emotions, sensations, uncertainties, joys, regrets dreams… It is intuition that drives me into this universe of the inner self. Each emotion, every sensation takes hold of its own colours. The forms marry with the ideas. The figurative goes hand in hand with the abstract. I compose a symphony with them.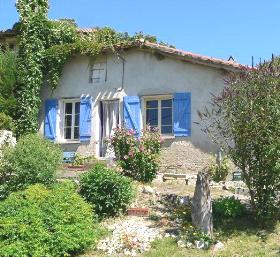 My studio,Atelier Aumélie, is in my cottage home in Lamothe Cumont, one of the most beautiful villages in the Lomagne with views over the rolling countryside to the Pyrenees on the horizon. Here I have an art gallery and reiki treatment room which has a relaxing, friendly and unpretentious ambiance. The main objectives of my web site are:

• Show and sell my paintings
• Treatments Reiki and Reflexologie
• Reiki Master level
• Gîte for rent

If you would like to see my paintings, need energetic treatments or you would like to spend a holiday in the beautiful countryside, please don't hesitate to contact me.

back to top >>